This week's features: CNN piece by a UCLA professor is completely wrong about epigenetics; and why you shouldn't trust personalized microbiome tests–yet. Plus, see what's trending on the Epigenetics Literacy Project.
"I think it is a bigger deal than genetics," says Tim Spector, CEO of Map My Gut
Anthropology professor botches epigenetics in Native American CNN piece
Sometimes I just can't believe how people so carelessly invoke epigenetics. I've watched alternative medicine practitioners use epigenetics to sell snake oil. I've seen actual medical practitioners cite epigenetics as a means to sell their books. I've also observed social scientists using it to argue against income inequality. And I've witnessed loons using it to scare people from vaccinating their children.
I thought I'd seen it all–until this week (5/23) when an article on CNN cited epigenetics to argue that we should return artifacts to Native Americans.
The article was written by UCLA anthropologist Russell Thornton, himself of Cherokee heritage. For the most part, his argument and message are well articulated and on point. He criticized institutions, such as Yale University, for failing to return valuable relics, including some that were likely stolen (at least according to Thornton). Thornton also discussed the importance of repatriation of Native American artifacts and how important this can be for a tribe. He wrote, "Repatriation can be a religious obligation, whether or not sacred objects are involved." He then quoted another Native American descendant of the Pawnee Indian Tribe, Walter Echo-Hawk, who said that repatriations are vital "to protect the spiritual well-being of ancestral remains."
A powerful statement indeed but he should have left it at that. Instead he took a deep dive into epigenetic lunacy, claiming groups experience trauma as do individuals that leaves a scare on our genes.
Ed Duran, an Apache and Pueblo Indian and a pioneer scholar of historical trauma, argued the last several hundred year collective experience of Native Americans caused a wound that passed from generation to generation. He claimed that the expanding field of epigenetics increasingly understands that group trauma affects DNA and transfers genetically to younger generations.
Except there is not a single study in the scientific literature that backs up this claim. Period.
The idea of inherited trauma via epigenetic modifications is not just "controversial as to how it occurs" but "controversial as to IF it occurs." Much of the work in this arena has been done with worms and mice. And while the studies have been well crafted and at times intriguing, they do not automatically translate to humans.
Also, recent work, from these model organisms, has shown that a positive experience can easily blunt or reverse a trauma. Furthermore, supposed landmark studies that claim inherited trauma from catastrophic human tragedies, such as the Holocaust, have received a tremendous amount of backlash and criticism from experts. But even if we assume those studies are legitimate, none of them suggests these markings can be passed down for several hundred years as Thornton wrote; at most the evidence suggests one or two generations.
My advice to Thornton and others looking to force epigenetics into a story in order to add some weight to their argument: DON'T. Leave epigenetics and inherited trauma to the scientists until we know more.
Microbiome tests arrive on market but doubt abounds
The microbiome–the collection of bacteria that live in and on you–appears headed for the big time. The number of tests and products based on a tenuous link between our health and these critters has hit a fever pitch. Several stories around the web in the last month have taken note of this.
A piece in The Scientist discussed numerous companies that currently offer or soon will offer personalized microbiome profiles for customers. A similar piece ran in MIT Technology Review. Both pieces analyzed trending companies such as Ubiome. From The Scientist piece:
San Francisco-based uBiome, for instance, offers a "SmartGut" test that involves targeted sequencing of a 16S ribosomal RNA bacterial barcode gene to measure microbial composition. That test is performed in a CLIA-certified and College of American Pathologists-accredited lab and reports on microbial patterns that have been linked to conditions ranging from IBD to type 2 diabetes to obesity.
uBiome boasts "99 percent sensitivity." But they aren't the only player in town. There's Map My Gut which is similar to uBiome and Thryve which offers a monthly test to identify your resident flora. Metabiomics is developing a test for colon cancer based on members and changes in the microbiome. Second Genome is just mining data about the microbiome in hopes of finding a link between the bacteria and metabolic health.
Denise Kelly from Seventure, which has the first and only fund fully dedicated to microbiome investment, recently told Labiotech.eu: "The microbiome affects every aspect of human physiology. The market is predicted to reach [$560 million] by 2025, but it can be much bigger if we make the right discoveries quickly."
And according to Tim Spector, CEO of Map My Gut: "I think it is a bigger deal than genetics."
Many of these did not or will not require FDA approval, which means they come with a disclaimer that says the tests "are not medical diagnostic tools." So with this explosion, how should consumers view these products?
In short, with skepticism.
The MIT piece does a great job setting the right tone:
Jack Gilbert, faculty director of the Microbiome Center at the University of Chicago, says many studies of it have been conducted in small groups of patients and only point to correlative relationships, not causative ones.
Despite this, the microbiome has not yet been elevated to a definitive cause of health maladies. Most of these studies have been done in rodents that lack immune systems–not exactly a model of your standard human. We also still don't know what a healthy microbiome is–if it even exists.
I also take issue with Spector's comment about the microbiome being a bigger deal than genetics. The reality is that much of the microbiome's composition is driven by genetics. Immune system genes play a significant role in deciding what can live in and on you. So that makes it hard to say these bacteria matter more than the genes themselves.
I do believe someday we'll understand what role these human hitchhikers play in our health. But today we are just too unsure for people to be wasting money and trusting their health with these products. I think the MIT piece's title says it best "Gut Check: Scientists are Wary of At-Home Microbiome Tests."
Trending on the Epigenetics Literacy Project
Early life epigenetic changes of vital bone mass gene may predict later-in-life bone health
Researchers from the MRC Lifecourse Epidemiology Unit and the Institute of Developmental Sciences at the University of Southampton, as part of the EpiGen Global Research Consortium, looked at whether bone health might be influenced by epigenetic modifications of DNA early in life.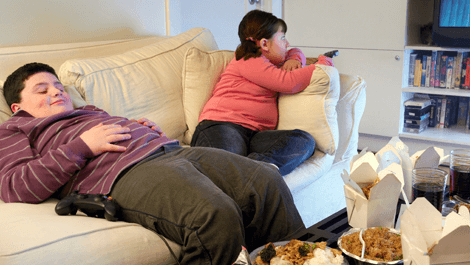 Severe obesity in children linked to epigenetic changes on cancer-associated genes
There is growing evidence that DNA methylation might contribute to obesity. Candidate gene methylation studies in animal models and humans have demonstrated changes on various genes that are implicated in obesity.
Does gut bacteria play role in cancer risk, efficacy of chemotherapy?
Each person's unique gut microbiota is in constant communication with their immune system. The microbiome may be critical to making sure the immune system is in the best possible state to fight diseases – from the flu, to serious ones like cancer.
For more epigenetics news—as well as background about the microbiome and endocrine disruptors—check out the Epigenetics Literacy Project, a sister-site to the GLP. Follow us on Twitter and like our Facebook page.
Nicholas Staropoli is the director of the Epigenetics Literacy Project. He has an M.A. in biology from DePaul University and a B.S. in biomedical sciences from Marist College. Follow him on Twitter @NickfrmBoston