Although genetically modified foods appeared recently, human beings have been altering unintentional plant genomes for millennia. Agriculture appeared around 10,000 years ago, and since then farmers have been responsible for manipulating a wide variety of crops. The sophisticated techniques used today were not employed during these processes but ultimately they involved genome modification.
…
One of the best examples of plant breeding is the case of maize (Zea mays). This plant has experienced so many modifications throughout history that its ancestor looks barely like the contemporary.
…
Wheat, another basic cereal for human nutrition, has a similar story.
…
Humans have transformed not only cereals but also sweet fruits. The case of the banana is particularly remarkable, as the wild ancestor was made interior full of big seeds and white unappetizing flesh (Banana History Cultiv…).
…
The watermelon (Citrullus lanatus) is an African member of the plant family Cucurbitaceae that has significantly evolved in the last millennia.
…
Another species that has changed a lot throughout time is the carrot (Daucus carota).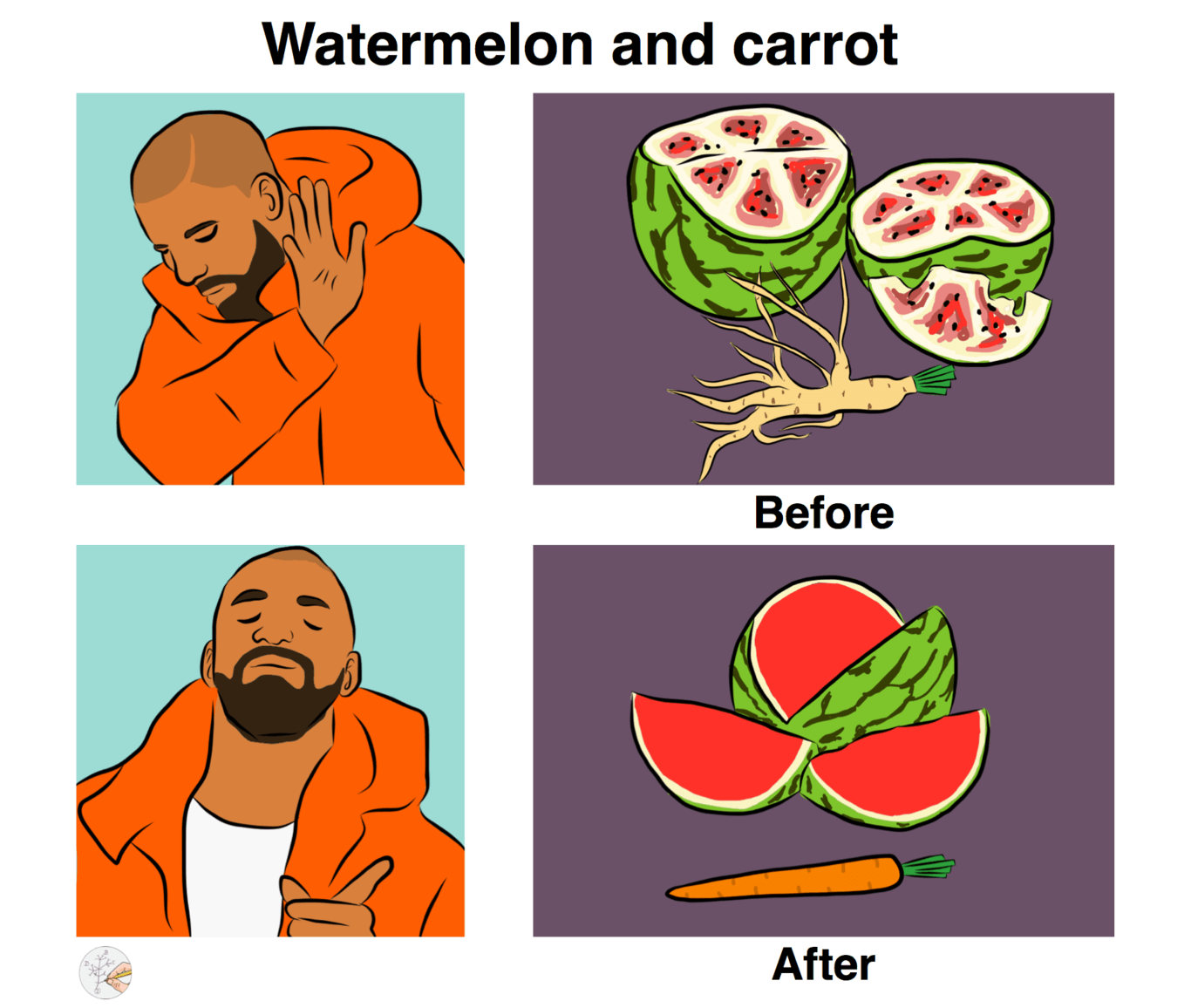 …
As you may have observed, humans have genetically modified crops for thousands of years, and this has led to a wide variety of new nutrient-rich species. However, this type of breeding takes time, and it is not very efficient. Plus, it is not possible to select only the desired genes. This is why genetic engineering is used nowadays.
Editor's note: Estibaliz Urarte, who obtained her PhD in Plant Physiology from the Public University of Navarre in 2012, wrote this post. Ernesto Llamas, who obtained his PhD in Biotechnology from Universitat de Barcelona, did the illustrations.
Read full, original post: The great-grandparents of our fruits and vegetables