Articles written for the GLP list the source as
Genetic Literacy Project
. All other articles were written for the sources noted with excerpts provided by the GLP.
Just as you don't want food with empty calories, avoid food with empty label claims such as "____-free", "natural", "farm-raised" ...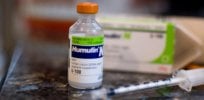 Our guest, Heather Barnes, tells parents, "You are doing great." Having a child with different dietary needs opens the door ...