Articles written for the GLP list the source as
Genetic Literacy Project
. All other articles were written for the sources noted with excerpts provided by the GLP.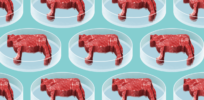 In the near future, we will be able to mass-produce meat directly from animal cells. This cultured meat could change ...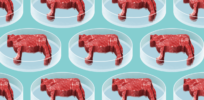 Currently proposed types of lab-grown meat cannot provide a cure-all for the detrimental climate impacts of meat production without a ...