British Psychological Society
Aristotle's desperately outdated five sense model may still be popular, but it vastly under-estimates our extraordinary human capacity for sensing ...
[W]e've examined five strange findings about dreaming from the psychology literature: … 3. People who no longer think can still ...
It might be the best-studied of all our senses, but surprises about the way our vision works just keep on ...
Wherever you fall in a group of siblings, there are plenty of stereotypes about the sort of person you are ...
Every few seconds, each time you blink, your retinas are deprived of visual input for a period lasting anywhere between ...
While psychology has been mired in a "replication crisis" recently – based on the failure of contemporary researchers to recreate ...
Educational neuromyths include the idea that we learn more effectively when taught via our preferred "learning style", such as auditory ...
It's well established that elite athletes have a longer life expectancy than the general public. A recent review of over 50 studies ...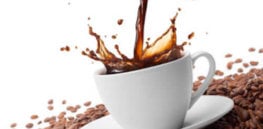 "[B]rain entropy" – intense complexity and irregular variability in brain activity from one moment to the next, [is] marked by greater ...