A jury decision, while significant, is not a substitute for scientific research ...
To the average person, "hazard" and "risk" may seem synonymous, both implying a threat that needs to be addressed. But ...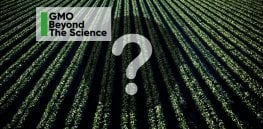 David Zaruk, Founder of GreenFacts, Environmental-Health Risk Governance Analyst, Professor at Odisee University College | July 24, 2018 Highlights: European ...
Editor's note: This article is part one of a three-part series by Marc Brazeau on his 2018 predictions on food, ...
Anti-GMO activists are taking a page out of the anti-chemical lobby in claiming that genetic modification can disrupt normal endocrine ...
The battle over glyphosate rages on in Europe, creating a lot of question marks over whether the popular herbicide will ...