In this episode we bring you an in-depth interview with Dr Eric Green, director of the US National Human Genome ...
The human genome sequence, first published in 2001, has some important information missing. The latest version of it, called GRCh38, ...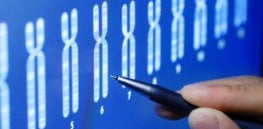 There are around 20,000 human protein-coding genes, but recent studies have suggested scientists actively study only about 2,000 of them. New ...
UC San Francisco scientists have used a high-throughput CRISPR-based technique to rapidly map the functions of nearly 500 genes in ...
Stanford University researchers have developed a tool to keep individual genetic information private, reducing the risk of discrimination by employers ...