Galactic cosmic radiation remains a troubling impediment to a sustained human presence in space. This unresolved problem is starting to ...
One of the main health concerns with space travel is radiation exposure. If, for example, scientists could figure out a way ...
Over time, we should expect a fair bit of evolutionary divergence between Mars settlers and the human population on Earth, ...
We explore the latest findings suggesting that low doses of radiation from medical scans may enhance the growth of cancer ...
Human skin color reflects an evolutionary balancing act tens of thousands of years in the making. There's a convincing explanation ...
After the [Chernobyl] explosion, over 90,000 people were evacuated from hundreds of towns and communities in the vicinity of the ...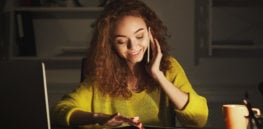 Last week the National Toxicology Program (NTP) issued an update on the results of the largest animal experiment to assess ...
Deep-space travel could even cause significant gastrointestinal (GI) damage to astronauts, according to one new study. Researchers at Georgetown University ...
Take a good look at those crisp lettuce leaves in your salad, or consider the barley that has gone into ...
[Recently] the Observer published an article by Mark Hertsgaard and Mark Dowie on a disturbing topic – the idea that telecoms giants ...
Over the past five decades, space travel advocates have been pushing to expand our footprint in space. They dream about lunar ...
While it has been theorized that radiation from cellphone usage has the ability to cause cancer, there is no evidence ...
If we hope to colonize space, scientists must figure out how to feed astronauts on journeys that could last years ...
Hype about radiation dangers is ever present, as we live in a radiophobic society, but the Chipotle food poisoning incidents ...