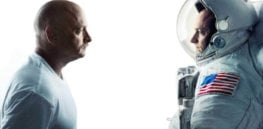 When the Today Show reported on March 15 that the DNA of Scott Kelly, who spent a year on the ...
In the world of genetics, identical twins offer a valuable source for study. And they've shown that our genetic makeup ...
The CEO of biotech company BioViva is a healthy woman in her mid forties, but last September she become her ...
In genetic research, twin studies are the gold standard to address the nature/nurture quandary. The current space mission highlights the ...