If the media has a question about biomedical science, one would assume that a scientist or doctor would be the ...
Activists spend all day peddling nonsense. If they spent that kind of time on constructive issues…sigh. [A] local radio station ...
Activist group Moms Across America, run by someone with zero scientific training, makes a living attacking farmers and scientists that ...
Multi-part documentary series will be rolled out over nine days, offering familiar voices from the anti-GMO fringe ...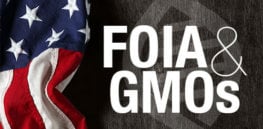 USRTK has wielded FOIA requests as a weapon to bully scientists. Michelle McGuire, a globally respected nutrition expert, is the ...