Articles written for the GLP list the source as
Genetic Literacy Project
. All other articles were written for the sources noted with excerpts provided by the GLP.
What are some interesting facts about genetic engineering, and why it is important? … Genetically engineered things are actually all ...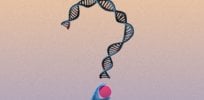 What is gene editing?  Genome editing (also known as gene editing) is a group of technologies that provide scientists with ...