Articles written for the GLP list the source as
Genetic Literacy Project
. All other articles were written for the sources noted with excerpts provided by the GLP.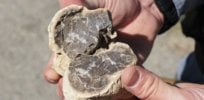 After an asteroid crashed into what is now Chicxulub, Mexico 66 million years ago, a chain of events occurred that ...
Russian biologist Denis Rebrikov has started editing the GJB2 gene, associated with deafness, in human eggs donated by women who ...