Articles written for the GLP list the source as
Genetic Literacy Project
. All other articles were written for the sources noted with excerpts provided by the GLP.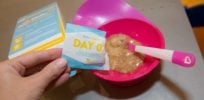 A new powdered peanut product is the first food item allowed to claim it may reduce peanut allergies in infants, ...
The GLP aggregated and excerpted this blog/article to reflect the diversity of news, opinion and analysis. Fat thighs. Hairy arms ...