Researchers have discovered the earliest known ancestor of humans – along with a vast range of other species.
They say that fossilized traces of the 540-million-year-old creature are "exquisitely well preserved".
The microscopic sea animal [found in central China] is the earliest known step on the evolutionary path that led to fish and – eventually – to humans.
…
The research team says that Saccorhytus is the most primitive example of a category of animals called "deuterostomes" which are common ancestors of a broad range of species, including vertebrates (backboned animals).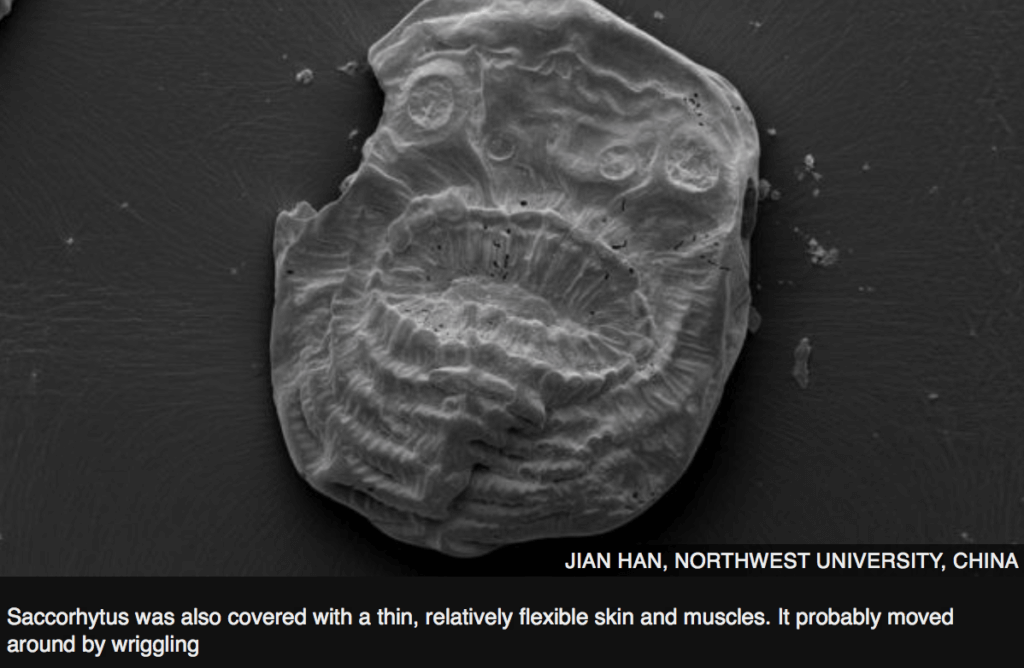 "We think that as an early deuterostome this may represent the primitive beginnings of a very diverse range of species, including ourselves. All deuterostomes had a common ancestor, and we think that is what we are looking at here," [said Simon Conway Morris, University of Cambridge].
The researchers say that its most striking feature is its large mouth, relative to the rest of its body. They say that it probably ate by engulfing food particles, or even other creatures.
[The study can be found here.]
The GLP aggregated and excerpted this blog/article to reflect the diversity of news, opinion, and analysis. Read full, original post: Scientists find 'oldest human ancestor'