[Editor's note: Nina Fedoroff is an American molecular biologist. She was awarded the National Medal of Science in 2007 and served as the President of the American Association for the Advancement of Science from 2011-2012.]
USDA and FDA proposals to regulate genetically engineered (GE) plants and animals following the recent update of the regulatory framework are on their websites awaiting public comment by 19 June 2017.
…
[I]s this regulatory relief?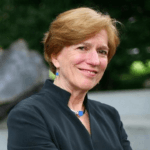 In place since 1986, the Coordinated Framework for the Regulation of Biotechnology specified that organisms modified by modern biotechnology methods should be regulated based on their characteristics, not on the method by which they were modified.
But in practice, ONLY organisms modified by biotechnology methods have been regulated under the Framework. We have now had 30 years of field experience with GE organisms, primarily in agriculture.
There is no evidence that using biotech methods to modify organisms is hazardous.
…
But instead of easing the regulatory burden by simply complying with the original framework's dictate to regulate GE organisms based on their characteristics … the USDA stands the framework on its head by creating a new category of regulated organism modified by "genetic engineering."
…
What should the Trump administration do to unsnarl this mess?  It should instruct APHIS [the USDA's Animal and Plant Health Inspection Service] to set aside its current proposal and, with input from the scientific community, to compose a list of traits that are problematic.
The GLP aggregated and excerpted this blog/article to reflect the diversity of news, opinion, and analysis. Read full, original post: Opinion: Think this is biotech regulatory relief? Not yet.