Runner Caster Semenya will be allowed to compete without having to take testosterone-reducing medication after a Swiss court ordered the ...
South Africa's track federation will appeal against the recent Caster Semenya ruling, the country's sports ministry has confirmed. The government ...
In the intricate and emotional case of Caster Semenya, there is no such thing as fair. Her situation vexes traditional ...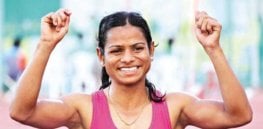 The context surrounding the study of the impact of testosterone on elite athletes is essential in understanding its underlying hypothesis ...
The case of Caster Semenya is as fascinating as it is multi-faceted. And while the debate can be endless due ...