Agricultural Economist Graham Brookes of PG Economics is the latest featured expert in the ISAAA Webinar series. His talk focused ...
Dozens of lawsuits potentially worth tens of millions of dollars in damages are in the works in Hawaii targeting Monsanto ...
[W]hen I first heard about genetic engineering when visiting my eventual graduate school home, I was really excited about the ...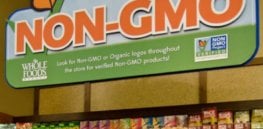 It's high time for the FDA to protect food innovation. The greatest tool for breakthroughs in food — genetic engineering ...
One fine Hawaiian day in 2015, Geoff Zahn and Anthony Amend set off on an eight-hour hike .... The two ...
A movement in Hawaii promotes the romanticized view that the world can be fed locally and without farm pesticides and ...
Hawaii study may hold the key to the mystery of why honey bees are struggling ...