A three-year run of fragmentary Armageddon-like studies had primed the journalism pumps and settled the media framing about the future ...
The media call it the "Insect Apocalypse". In the past three years, the phrase has become an accepted truth of ...
Sampling in Germany, Seibold et al. present an interesting and impressive study of arthropods in grassland vegetation and those in ...
Insects make up the bulk of terrestrial diversity. Reports of insect declines, best documented in Europe and North America, suggest ...
When I was growing up in Tulsa, Oklahoma, long before we spent our evenings drawn to the soft glow of ...
There is an increasing range of insect-based products, such as whole/flour, snacks, health bars, pasta, pasta sauce and burgers. Edible ...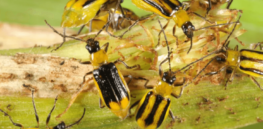 Need to manage a pest problem? Luckily, there are many ways to do that! From physical to biological and chemical ...
Great Britain is in great trouble....it's running out of pollinators. The Center for Ecology & Hydrology measured the presence of ...
The 'bee-pocalypse' was an exaggerated fiction grounded in genuine concerns. The 'insect-pocalypse' is more of the same ...
Recent headlines about the coming collapse of the insect world are another case of extrapolation from inadequate data ...
A new piece of research, carried out by Francisco Sánchez-Bayo and Kris Wyckhuys, reviewed 73 historical reports of insect declines from ...
The world's insects are hurtling down the path to extinction, threatening a "catastrophic collapse of nature's ecosystems," according to the ...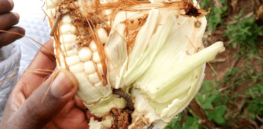 Plants don't need noses to smell. The ability is in their genes. Researchers at the University of Tokyo have discovered ...
Producing feed for animals we eat has led to overfishing and other environmental challenges. Feeding our livestock insects might solve ...
On Aug. 16, Health Canada's Pest Management Regulatory Agency proposed to ban all outdoor uses of [the neonicotinoids] clothianidin and ...