There are still no widely available GM varieties of either wheat or rice, the second and third most widely grown ...
Up and down the aisles of the grocery store, there are an overwhelming number of packages that are labeled with ...
In its debut in February, the debut of Ethos Chocolate made a big, wonderful, delicious splash — the initial batch of 10,000 ...
New [fruit] varieties created through genetic editing and engineering promise to beat disease, and offer enticing new flavors. ... Genetically ...
[W]hen I first heard about genetic engineering when visiting my eventual graduate school home, I was really excited about the ...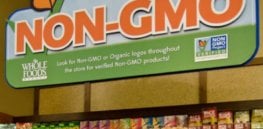 It's high time for the FDA to protect food innovation. The greatest tool for breakthroughs in food — genetic engineering ...
Remember the Gros Michel banana? If you're under the age of seventy, you probably don't. That's because in the 1950s ...