Alzheimer's trials are notoriously disappointing. The discovery that rats have episodic memory means researchers can test drugs before they move ...
A look at Séralini's modus operandi can equip journalists and other interested observers to turn a critical eye on Séralini ...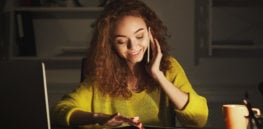 Last week the National Toxicology Program (NTP) issued an update on the results of the largest animal experiment to assess ...
The first known case of rat hepatitis jumping to a human patient has reopened a long-standing mystery of how the ...
Manmade clocks may precisely measure time, but, from a human perspective, the passage of time is remarkably fluid. It drags ...
Opiod receptors in our brain are triggered when we have sex. Researching this mechanism can tell us a lot about ...
Scientists from North American and Europe weigh on on the latest Séralini study, published after a two week delay after ...