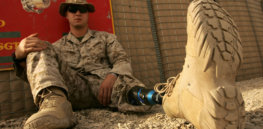 Many Americans, and indeed people all over the world, were outraged when reports surfaced this past summer that President Trump ...
Measuring less than a millimeter wide, these micro-machines are programmable lifeforms that researchers from the University of Vermont and Tufts ...
In the United States, authorities have grappled with a surge of clinics selling therapies that are unsupported by evidence and, ...
The physiology of balding has long vexed even the most entrepreneurial of scientists. Despite a rare confluence of commercial forces ...
In case anyone was wondering, the commercial stem cell clinic business is still shady and full of hype, profiteering, and ...
The excessive demand for donated organs will only intensify as technologies like self-driving cars make the world safer, given that ...
[Nina] Tandon is co-founder and CEO of EpiBone, a company working on custom-growing bones using patients' own stem cells. In a ...
Human organs are vital to saving human lives, but how far should we go to create them? ...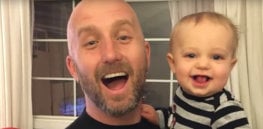 When FDA approval for a technology or treatment lags behind demand, crowdfunding steps in. Desperate patients or their families launch ...
The rule that cuts off research on human embryos at 14 days gestation is based on an arbitrary time limit ...
GLP continues its series on the presidential candidate's positions on genetics and biotechnology. Today we assess Trump, Clinton, Johnson, and ...
Bernie Sanders has consistently aligned with social conservatives on human cloning and stem cell research. What could this mean for ...