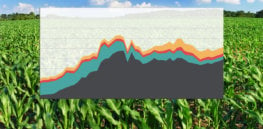 What is the truth about crop pesticides and their residues in food in 2018? ...
Using the tools of synthetic biology, innovators are making a bold move into the cannabinoid industry, particularly as cannabinoids are ...
Since March, hundreds of people in the U.S. have come down with horrific, Ebola-like symptoms of bleeding. The initially mysterious ...
This is part two of a four-part series attempting to separate fact from fiction regarding pesticide use on organic farms ...
Both organic and conventional farmers use pesticides, but these chemicals are rampant in nature and many natural ones are more ...