Articles written for the GLP list the source as
Genetic Literacy Project
. All other articles were written for the sources noted with excerpts provided by the GLP.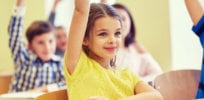 Educational paths are extremely varied, almost as unique as people themselves. They're influenced by a complex slew of factors, and ...
Once difficult and expensive even for the most technologically advanced labs, genetic testing is fast becoming a cheap and easy ...