AgResearch scientists have developed a genetically modified (GM) ryegrass that has a 40 per cent increase in production and a 30 per cent reduction in water demand.
Animals can eat less for the same live weight gain; it contains a high metabolizable energy system giving it a 20 per cent increase in photosynthesis and in-vitro rumen investigations have measured a 15-23 per cent decrease in methane production.
It sounds too good to be true.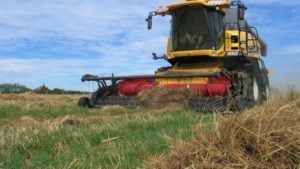 Unfortunately, it won't be happening anytime soon because New Zealand has rules so stringent that no one can plant a single GM seed in an open paddock. Neither can scientists test new seeds developed using offshore GM technology. 
GM has been a contentious issue [in New Zealand] since the early 2000's. The conclusions from the [royal] commission were that a 100 per cent organic or a GM-free future was not realistic or to New Zealand's benefit. Nor was the total deregulation of GM. 
"Should all farmers be denied the opportunity to use GM for the convenience of growers who want to set a personal standard? Or should the government allow rules and practices which give a reasonable level of protection to enable products to be traded internationally?" [said Federated Farmers national president William Rolleston].
The GLP aggregated and excerpted this blog/article to reflect the diversity of news, opinion, and analysis. Read full, original post: Co-existence possible between genetically modified and conventional crops