As the global infection count surges for a seventh consecutive week, after initial optimism that the pandemic had peaked, leading ...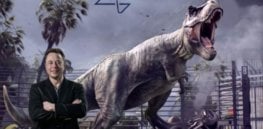 Neuralink co-founder Max Hodak, who started the brain-computer interface company with Elon Musk, has claimed that humans have the technology ...
Researchers in France are studying a dozen bottles of French wine and hundreds of snippets of grapevines that returned to ...
Engineers at the Massachusetts Institute of Technology (MIT) have submitted a patent for a prototype mask with a heated copper mesh, a news ...
Academics from La Trobe University's Archaeology Department in Melbourne, Australia led the excavation and reconstruction of the large-toothed rare skull from the Drimolen ...
[Elon] Musk confirmed that Neuralink's technology would allow people to "listen to music directly from our chips." He also said ...
Viruses are some of the world's smallest life-forms – and the jury is still out as to whether they actually ...
Neanderthals walked with an upright posture just like modern humans, according to a new analysis. Over the years, reconstructions of ancient ...
Scientists have used artificial intelligence to predict how cancers will progress and evolve, which could help doctors design the most effective treatment for each ...
An ancient species of human with a brain no larger than an orange may have possessed intelligence to rival that ...
Much of the world's earliest great art is likely to have been created by gifted early humans on the autism ...
Scientists have discovered the first example of a gene that is only found in one sex and provides protection against ...
The Estonian government is to collect the DNA of 100,000 citizens to provide them with personalised health and lifestyle advice ...
Women with a mutant gene that increases their risk of breast cancer can increase their life expectancy with a radical ...