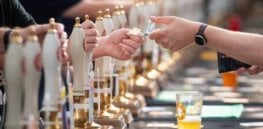 A single dose of ketamine may cut down problematic drinking. Taken in the right context, the hallucinogenic drug may be able ...
In a fascinating new study, [near-death experience] stories were compared linguistically with anecdotes of drug experience in order to identify a ...
The promise of ketamine, an anesthetic drug primarily used at sub-anesthetic doses to either manage severe pain or send recreational ...
The FDA's approval [of ketamine for depression] marks the first genuinely new type of psychiatric drug—for any condition—to be brought ...
With great fanfare, a new antidepressant entered the U.S. market in March [2019], the first fundamentally new medicine for depression ...
[G]iven ketamine's long-standing reputation as a recreational drug—so notorious that users talk about entering a "K-hole" after taking it—you might ...
[Recently,] the Food and Drug Administration approved Johnson & Johnson's Spravato, the nasal spray version of a ketamine-like sedative, for ...
The Food and Drug Administration is expected to decide in the coming weeks whether to approve esketamine, which would become the ...
One of the largest hurdles to ketamine becoming a mainstream depression treatment may have just been cleared. On [February 12], ...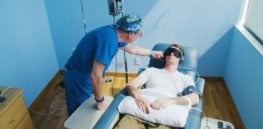 As ketamine clinics pop up across the U.S. to offer experimental infusions for depression, anxiety, and a slew of other conditions, training ...
Starting with just one office 19 months ago, [Kalypso Wellness Center] has expanded rapidly to meet surging patient demand for ...
In recent years, the party drug and anesthetic ketamine has been embraced as a rapidly-acting, if still off-label, medication for ...