Animal and plant breeders are trying out a set of powerful new tools which have the potential to revolutionize agricultural practices and provide consumers with more healthy and safe food options.
…
[T]wo processes developed in recent years are accelerating breeders' ability to genetically alter crops and animals and apply the brakes to harmful organisms. Both can precisely improve a plant or animal without incorporating DNA from another species. One process is a mouthful called Clustered Regularly Interspaced Short Palindromic Repeats, or CRISPR, and the other is a similarly large swallow called Transcription Activator-Like Effector Nucleases (TALEN).
…
They are used to insert genes or knock them out, tag their location on a chromosome, correct genetic defects, etc. Thus, scientists hope to use them to benefit human health, first of all, but also to edit the genes of animals, plants, bacteria, fungi, and other organisms. They want to improve livestock breeds and crop varieties, but also eliminate diseases, wipe out pathogens, rein in harmful insects, and more.
Significantly, unlike other traditional gene-editing methods, employing CRISPR or TALEN is cheap, quick and relatively easy for breeders to use.
…
[R]esearchers [using CRISPR] successfully bred pigs that are not harmed by the Porcine Reproductive and Respiratory Syndrome (PRRS) virus, a disease that costs North American farmers more than $660 million annually.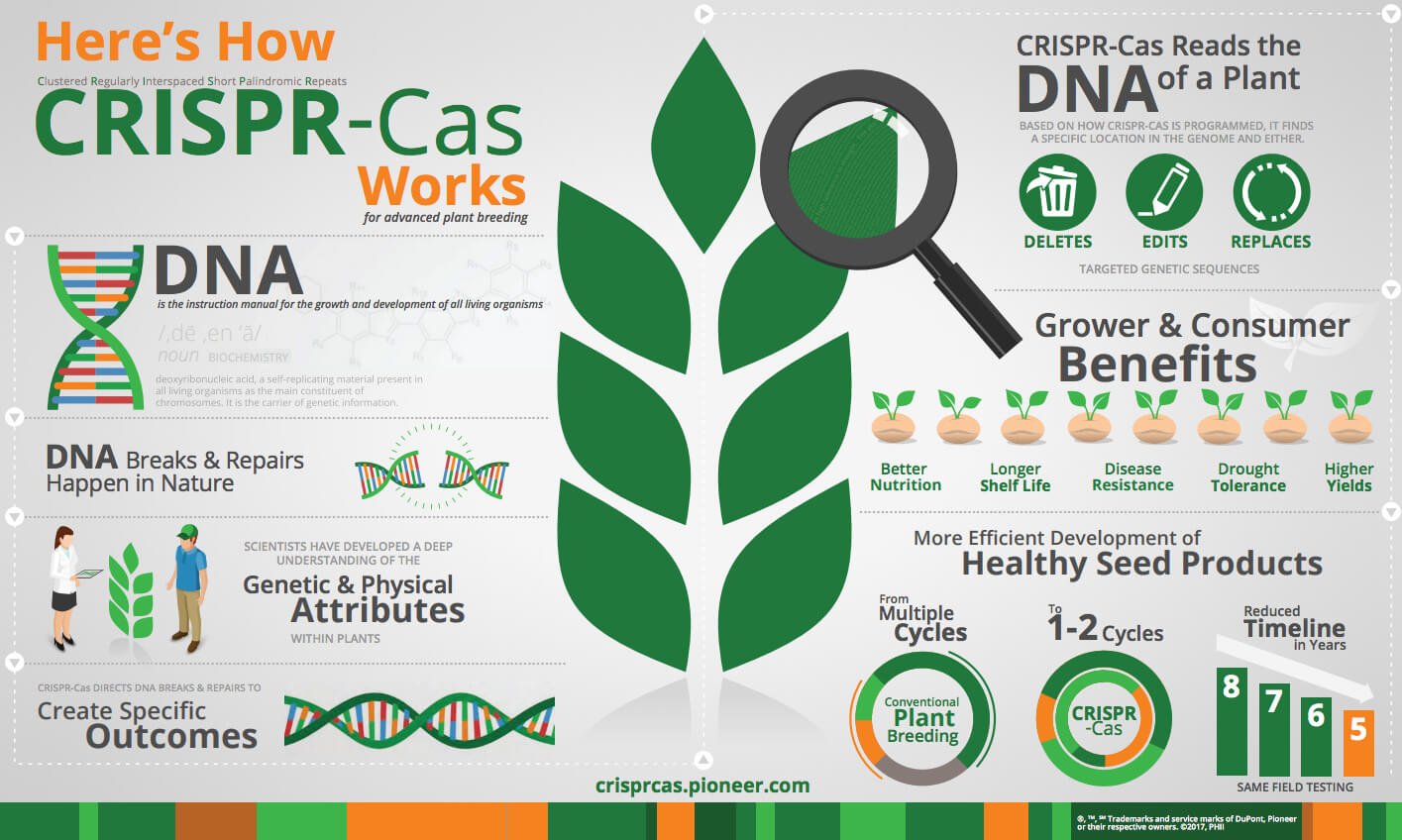 Read full, original post: What is gene editing and why should you care?