Today's data show that fecal transplants cure 80 percent to 90 percent of patients with recurrent C. diff infections—and doctors across the globe have accepted them as a legitimate medical treatment. The procedure is considered experimental (no regulatory body in the world has officially approved it outside of investigational protocols), but hospitals now perform fecal transplants for up to 10,000 cases of recurrent C. diff infections per year in the US alone. OpenBiome, a nonprofit in Cambridge, Massachusetts, that collects and rigorously tests fecal donations from volunteers, has shipped more than 48,000 such samples in the last six years.
A recent death—likely the first one caused by a fecal transplant—from an inadequately vetted sample underscores the need for scrupulous screening, experts say. That's especially so now that researchers are assessing whether fecal transplants can effectively treat other gastrointestinal disorders, or even conditions less obviously related to the microbes that live in our guts.
…
Researchers are particularly keen to test whether fecal transplants could be used to treat inflammatory bowel conditions such as Crohn's disease and ulcerative colitis, which also involve a loss of microbial diversity in the gut.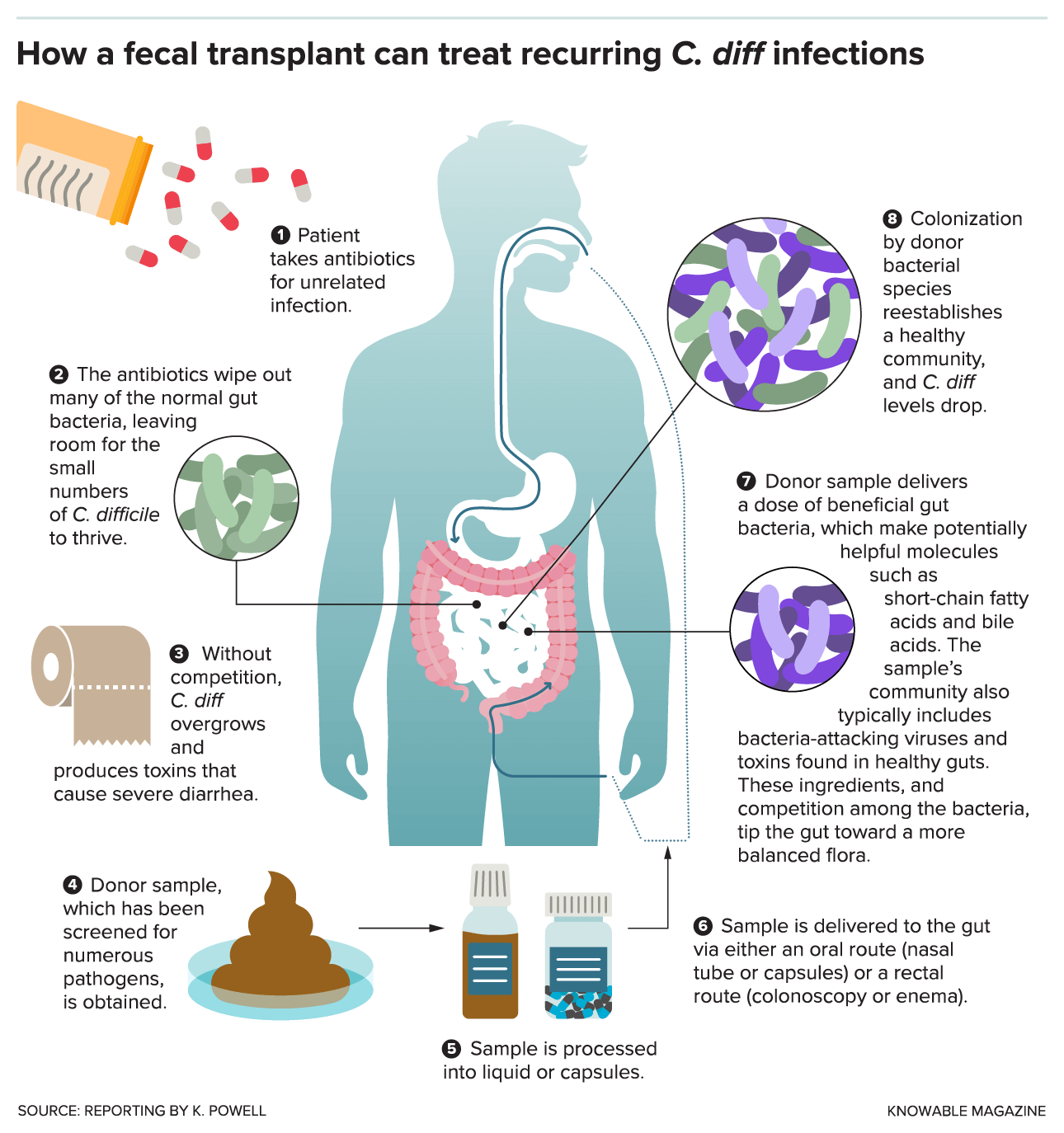 Read full, original post: Curious Cure: Human Waste