[Gwyneth Paltrow's] Goop first gained notoriety in 2015 when it encouraged women to "steam clean" their vaginas (you already know ...
In the third episode of Goop's Netflix series, a female guest remarks that we women are seen as "very dangerous ...
The anti-GMO movement moved away long ago from grounded positions in science to promoting fear, and using celebrities as their ...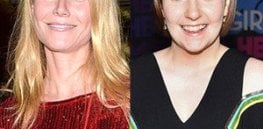 Human geneticist who now opposes mandatory GMO labeling appeals to actresses to engage independent university scientists and not just ideologues ...
I'm a suburban mom. I became an accidental activist when I uncovered a nefarious corporate/government scheme to poison my food ...