On the side-lines of the UN's 2021 Climate Adaptation Summit, TIME speaks with Agnes Kalibata, the Rwandan-born agricultural scientist and ...
Two elite programs, two wildly different approaches in tone and execution. In terms of the substance of their efforts, though, ...
[I]n order for a pandemic to end, the disease in question has to reach a point at which it is ...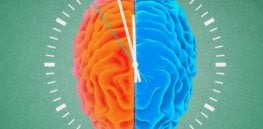 It's unclear how the brain keeps track of the timing of events within a memory. One theory posits that, as ...
Troubling headlines have been cropping up across Asia: Some patients in China, Japan and South Korea who were diagnosed with ...
The landscape of the consumer genomics market now would have been barely recognizable a decade ago. One study by scholar ...
There are many factors that influence how long somebody lives. Some, like their genes, are out of their control. Others, ...
It's only been seven years since scientists first learned how to precisely and reliably splice the human genome using a ...
Every few seconds, each time you blink, your retinas are deprived of visual input for a period lasting anywhere between ...
One evening in the winter of 2016, my husband mentioned that he was sending away for one of those commercial ...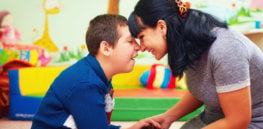 A recalibrated version of a widely used test for autism may accurately reflect autistic children's development as they grow and ...
As the U.S. government struggles to make good on its promise to reunite all 3,000 children and parents who were separated ...
Depression is a complicated condition, and so are the people it affects. It's often difficult — and can take months ...