Did the mosquito experiment go wrong? ...
Crops and foods today are not what they used to look like. Farmers and plant breeders have been modifying plant ...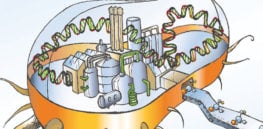 Plant biologist Beth Hood: Scientists are genetically modifying plants to produce ingredients for a variety of important industrial and therapeutic ...
The cost of current biotech industry regulations might not be obvious to consumers, but it's clear to researchers. "We've got ...
In discussing biotechnology, too much controversy is focused on the crops developed by Monsanto and its competitors. Genetic engineering is ...
IITA scientists: GMOs could help fend off nematode crop pests in Africa, but educating policymakers and public about the benefits ...
The distant relative of rapeseed could solve one of the problems faced by fish farms -- growing fish with the ...
As the debate over GMOs has gone viral, city-dwellers often position themselves as experts on farming. But there's often a ...
After overcoming two decades of regulatory and legal challenges, AquaBounty now faces the ultimate tests as it prepares for the ...