CRISPR-focused produce startup Pairwise got approval in mid-August from the USDA for their gene-edited version of Brassica juncea, more commonly ...
Gene-edited crops usually can't be distinguished from conventionally-bred varieties. Opponents of NBTs may never comprehend this basic lesson of plant ...
Agricultural economist Dr. Matin Qaim of the University of Göttingen in Germany recommends that regulatory reforms and a more science-based ...
The fact that gene-edited crops can be indistinguishable at the molecular level from those that occur in nature or are ...
The same meritless arguments leveled against GMOs resurface for New Breeding Techniques (NBTs) ...
Green advocacy groups are the single biggest impediment to sustainable agriculture ...
The Netherlands and Estonia are leading a coalition of 14 EU member states calling on the next European Commission to ...
CRISPR-Cas9 enabled genome engineering has great potential for improving agriculture productivity, but the possibility of unintended off-target edits has evoked ...
Okanagan Specialty Fruits Inc., developer of genetically modified non-browning apples, on April 26 received U.S. Food and Drug Administration approval ...
Gene editing has the potential to change agriculture, but only if consumers believe it's a beneficial technology....The best way and ...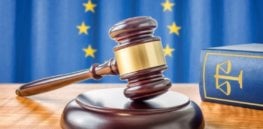 The European governments have to decide whether science or politics are applied when it comes to issues such as new ...
This fall, soybeans grown by 78 farmers in Minnesota, South Dakota, and Iowa churned out of combine augers into awaiting ...
There was a brief moment in 2015 where organic farming researchers were having an open discussion on adopting certain innovative ...
It is 8:30 East African Standard Time.  I disembark from a van filled with science journalists from Kampala, Uganda and ...