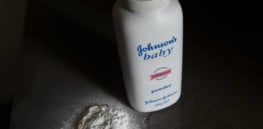 In an effort to keep up with rapidly evolving technology, the USDA has revamped its biotech crop rules, sparking a ...
Recent advertising for opioid drugs has taken a strange turn ...
We still have much to learn about genetics, addiction, and even the brain itself ...
Are eating habits a matter of choice and discipline? What role do our genetics play in determining how much and ...
Since the Centers for Disease Control and Prevention published its guideline for prescribing opioids for chronic pain in March 2016, pain patients ...
The opioid crisis is an ongoing national tragedy. One commonly suggested response is cannabis. But emerging state and national statistics ...
In a highly controversial move, the Food and Drug Administration approved an especially powerful opioid painkiller despite criticism that the ...
Opioid drugs like morphine and Oxycontin are still held as the gold standard when it comes to relieving pain. But ...
Drug addiction is a commonly misunderstood disease. Once addicted, it's not only about pleasure seeking or choice, but chemical reactions ...