Three European studies have disproved Gilles-Éric Séralini's widely circulated claims that genetically modified maize (corn) induces tumors in rats.
Séralini, a professor at the University of Caen, published his sensational claims in Food and Chemical Toxicology in September 2012, and used them to call for long-term GMO feeding studies. Though the publication later retracted his study, anti-GMO groups have continued to circulate Séralini's conclusions in a bid to stoke fears about the safety of GM foods.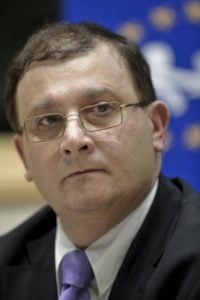 Now three studies — GRACE and G-TwYST, funded by the European Union, and GMO90+ in France — have refuted Séralini's main conclusions about the toxicity of herbicide-tolerant (Roundup Ready) maize. The research — conducted to address concerns raised by the Seralini study and provide the EU with guidance on the need for long-term studies — identified no potential risk from the product.
…
"The G-TwYST (GM Plant Two Year Safety Testing) data from 90-day and long-term rodent feeding studies did not identify potential risks as well, and therefore support the results from the initial analyses," according to the study's conclusions and recommendation's document, which was presented at an April 29, 2018 conference in Bratislava, Slovaki.
"It was concluded that there were no adverse effects related to the administration of the GM maize NK603 cultivated with or without Roundup," the report stated.
Read full, original post: European studies disprove Seralini's GMO maize tumor claims